Introduction:
–
Shopping is one of the best ways
to spend time with your loved ones. It makes one another happy and knows more
about everyone's choice and likings. It is also a representation of our wealth,
likings, a status symbol, and the ability to make the right choice. Here are
some of the beautiful and stylish cities in the world which are worth visiting.
10 Most Stylist Cities In The World To Visit
1. Paris,
France: –
The fashion sense of Paris is as
grand as the glory of the Eiffel Tower. It also conducts the most significant fashion
week since 1973. Some of the famous designers like Christophe Josse, Karl
Lagerfeld, etc. Here where you can shop in Paris.
The saint-Ouen flea market is
the best place to buy antiques, vintage clothing, and classic shoes. It is the
oldest and affordable shopping center and is a perfect shop for all the
designer product lovers. Here you can shop for some designer clothing, jewelry
from Bulgari, perfumes from Caron, and purses from Louis Vuitton.
2. Los
Angeles, California: –
10 Most Stylist Cities In The World To Visit
Los Angeles, the largest city in
North America, is the trending cities in terms of fashion. Some of the places
abundant in displaying high-class fashion are: –
Venice Beach is a perfect blend
of shopping and relaxation at the same time. Here you can buy all kinds of
beach essentials as well as enjoy the seaside walking on sand.
Rodeo Drive lies in Hollywood
and is the most popular and expensive fashion street in Los Angeles. Shops like
Tiffany, Harry Winston or Cartier, Van Cleef & Arpels, and Dior or Prada
are worth visiting.
Shops like The point, Groove, and
Beverly Center are also ideal for both casual and classy shopping experience.
3. Shanghai,
China: –
Shanghai is one of the most
stylish cities in China. The municipal government also hosts the Shanghai
Fashion Week twice every year in October and April. It aims at showcasing the
talent of Chinese designers and invites designers from all over the world.
Places like Nanjing Road,
Huaihai Road, and Middle Tibet Road offer reasonable prices and discount
features on their products. You can also buy branded products and clothing from
Yuyuan Bazaar, Xujiahui Shopping City, and New Shanghai Shopping City.
4. New
York, Usa: –
New York is the best fashion city
in the world. Some of the places that would justify the fashion city are
Williamsburg is home to art
museums, comic book stores, cafes, flea markets, and food bazaars. Here you can
buy street and reasonable clothing as well as vintage clothing.
Madison Avenue is a hub of
high-class hotels, saloons and art galleries. You can buy designer clothes by
Luca Luca, Giorgio Armani, Calvin Klein, and Tom Ford from the shops here.
Union Square is also the best place
for shopping for handmade products and quality dining. Here you can eat organic
food and drink eagle rare
at Nomad Hotel and The Union Square Cafe.
5.
Venice, Rome: –
10 Most Stylist Cities In The World To Visit
Rome is home to many
architectural sites, museums, and art sculptures, and is now a promising
fashion country. The fashion sense of the city is on par with its architectural
beauty. Here are some of the famous shops in Venice.
Rialto Bridge is one of the most
popular shopping centers with 300 brands of products. The shoppers can also
enjoy the inside restaurant, which has a 360-degree terrace view of Venice
city.
Noventa di Piave Designer outlet
offers a hub of 150+ stores which has designer products as well as highstreet
products.
6.
Melbourne, Australia: –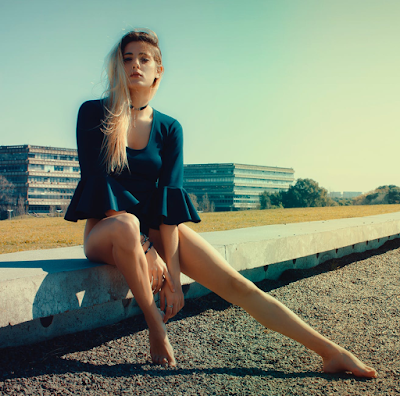 10 Most Stylist Cities In The World To Visit
Melbourne is a perfect blend of
rich cultural heritage with new-age shopping centers. It is also one of the
best fashion cities in Australia.
Some of the ancient shopping
places like Block Arcade, Chadstone, and Fitzroy are a real gem. They are known
as cultural heritage and a shopping destination.
Here you can buy products from
all categories like jewelry, beauty products, sports equipment, books, and
household essentials. Whereas, at Bridge Road, Chapel Street, etc. Shoppers can
get a modern shopping experience with live music, stalls, and bars.
7.
Mumbai, India: –
10 Most Stylist Cities In The World To Visit
Mumbai, the largest city of
India, is popularly known as the city of Bollywood. It is diverse in culture,
food, music, theatre, nightlife, and fashion.
Some of the shops like Colaba
Causeway Market and Chor Bazaar offer a wide variety of products. Here you can
find everything from household essentials, used books, mobile covers, antiques,
rocking chairs, handbags, and shoes.
Whereas, places like High Street
Phoenix and Palladium offer high standard clothes both in national and
international brands. You can also shop for diamond, gold, and silver jewelry
or Maharashtrian necklace at the popular Zaveri Bazaar.
8.
Barcelona, Spain: –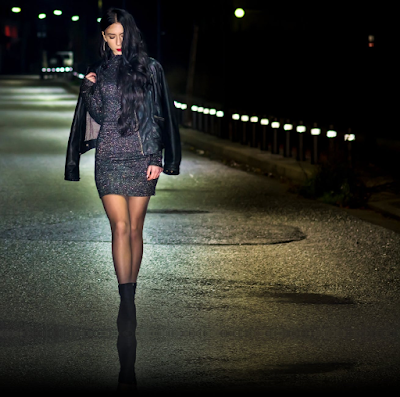 10 Most Stylist Cities In The World To Visit
Barcelona is popular because of
its high street fashion, art, and culture. It also hosts its two fashion shows
every year.
Places like La Roca Village,
Portal De L'Angel, and Zara offer a variety of products in various categories.
Here you can find clothing, books, antiques, shoes, and other essentials at
affordable and discounted prices.
On the other hand, Uterque,
Rambla Catalunya, and Camper offer high-class designer shoes, apparels, and
handbags. Brands like Louis Vuitton, Gucci, Coco Chanel, Apple, H&M,
Pull&Bear are available for shoppers.
9. Singapore:
–
Singapore is popular because of
its architecture, culture, lifestyle, museums, and cuisine. Some of the
shopping centers like Mustafa Centre, Don Don Donki, Serangoon Road, offer
affordable quality and discounts on all products. Here you can bargain and do
some street shopping. Items like electronics, fabrics, charges, luggage,
sportswear, and skincare are also available.
If you wish to drink and dine
after shopping, then there are also some top-class restaurants and bars. You
can visit Orchard Road, ChinaTown Street Market, VivoCity, Haji Lane, Marina
Bay, Clarke Quay, and Raffles City Shopping Centre.
10.
Copenhagen, Denmark: –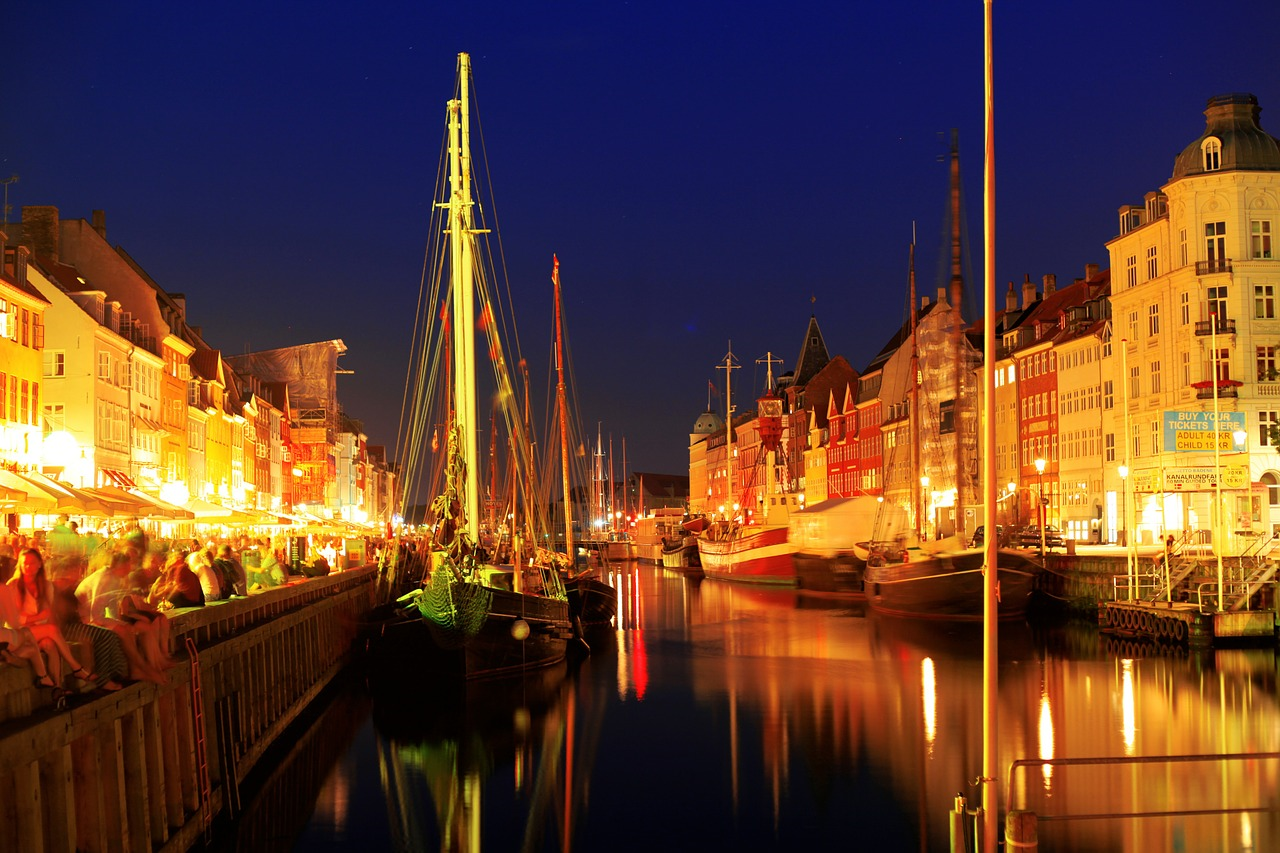 10 Most Stylist Cities In The World To Visit
The lifestyle and dressing sense
of the people of Copenhagen is enough to address it a fashion city. It is a
perfect mixture of vintage shops and high-class shopping malls. Shops like
Illum, Stilleben, and Lot#29 offer designer clothes, jewelry, beauty products,
interiors, and furniture.
You can also eat and drink at
some shopping centers like Torvehallerne KBH, Illum, Fisketorvet, Orestad, and
Frederiksberg Center. Here you can refresh yourself with some cocktails,
coffee, meals, cupcakes, and ox-meat sausages.
Conclusion:
–
Rachel Zoe says, Style is a way to
say who you are without having to speak. So, visit any of the above cities, and
do lots of shopping. Make sure that you leave a mark on the world with your
radiant personality.