Every leading and stunning mobile
app is specifically designed to work perfectly with the Apple pencil. By using
the Apple Pencil, you can quickly change your iPad into a spectacular tablet
with a seamless pointing device. If you are frequently managing tasks related
to drawing, designing graphics, or editing pictures, then download these
incredible iPad apps.


1. Notability
7 Amazing iPad Apps for the Apple Pencil
As a power-pack and easy
note-taking app, Notability is considered the best-paid apps on the app store.
It can help you quickly streamline your everyday workflow by dragging and
dropping files, entertaining website pages, pictures, or text. You can use
Notability for various purposes whether it is taking lecture notes, creating
comprehensive graphs, or checking previous notes. With the help of Notability,
you can multitask seamlessly by using two notes at the same time.
Staggering
Features:
Using iCloud to synchronize
notes on your Apple device
Quickly browse handwritten notes
from the entire library
Features left-aligned typing
with various types of font colors and sizes
Easy drag-and-drop handwriting
with detailed notes and images
2. Linea
Sketch
7 Amazing iPad Apps for the Apple Pencil
If you need the perfect mix of
creativity, control, and power, then download Linea Sketch for an amazing
experience. Linea Sketch offers you the ability to simply doodle anything you
want using a wide array of transform tools, automatic ruler, various layers,
and grids. Use the Apple Pencil on Linea Sketch which has a canvas-based
approach with effortless scrolling. With the help of Linea Sketch, you can
create many different types of canvases. Use the grid tools to create a perfect
sketch or taking endless notes.
Staggering
Features:
Easily available
Quick drag-and-drop color
swatches using different apps
Synchronize every sketch across
all Apple devices
Wide array of grids, creative
storyboards, stunning templates, or isometric lines
3. Pixelmator
7 Amazing iPad Apps for the Apple Pencil
Whether you are an artist or want
to capture your thoughts, get Pixelmator, an easy-to-use and super intuitive
image editor. Use Pixelmator to add and organize pictures, make different kinds
of shapes, develop an empty storyboard, or add text without any hassle. But
using Apple Pencil can add an extra layer of creativity where you can perfectly
single out part of the images that you wish to edit any way you want. Whether
you are using crayons or calligraphy, select different kinds of brushes to draw
shapes.
Staggering
Features:
Use metal-based distort tools to
easily pinch, twirl, wrap, or bump certain areas of an image
Paint bold and enticing pictures
on your iPad
Blend artwork, texts, and images
using the Apple Pencil
Save and edit Photoshop images
on your fingertips
4. Apple
Notes
7 Amazing iPad Apps for the Apple Pencil
When it comes to note-taking
apps, Apple Notes might not be in the best league but has a simple and
user-friendly design. Before you start using the Apple Pencil on any app on the
app store, try using built-in Apple Notes. Download Apple Notes and just start
doodling on your new iPad by scribbling and drawing any type of note you
desire. Click the lasso tool icon to draw anything on the notes and you will be
able to pick up where you are left off.
Staggering
Features:
Create and arrange notes on your
Apple devices
Add an attachment, image or
location
See the notes in the form of a
gallery
Keep the notes secure
5.
Goodnotes 5
7 Amazing iPad Apps for the Apple Pencil
If you are looking for a modern
version of the first note-taking mobile app on an iPad, then download GoodNotes
5 for better usage. Some people prefer writing on a yellow pad for better
visibility and you can experience similar feelings while using GoodNotes 5.
This amazing app has endless scrolling option which is best suited for people
who love taking long notes. With the help of GoodNotes 5, you can create
countless folders and notes.
Staggering
Features:
Create notes using the Apple
Pencil
Synchronize all notes across all
Apple devices
Resize and rotate any type of
handwriting
Pick from a range of tools,
colors, or fonts
6. Procreate
7 Amazing iPad Apps for the Apple Pencil
Whether you have the talent to
create, draw, sketch or not, Procreate's amazing user interface can help you in
creating something spectacular. This app is designed specifically for painting
and drawing while you are commuting or feeling bored at home. Procreate has
numerous pressure-sensitive brushes, tailored features, seamless responses, and
an ability to create high-definition canvasses. Even if you are not an artist,
consider downloading Procreate to experience how easy it is to draw and paint
canvasses.
Staggering
Features:
Featured with several stunningly
beautiful brushes
Build your own Procreate brushes
and access over 25 blend modes
Fill your art with bold and attractive
colors
Comprehensively optimized for
the Apple Pencil and iPad Pro
7. Pigment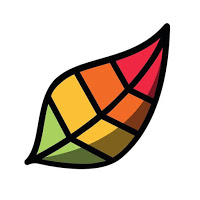 7 Amazing iPad Apps for the Apple Pencil
Do you work around the clock?
Then use the Apple Pencil to color versatile drawing on Pigment. Not only
coloring shapes can help you reduce stress but can enhance focus and mental
acuity. As an award-winning coloring app with various features, Pigment allows
you to access up to 4,000 completely illustrated pages. Whether you want to use
blur, merge brushes, watercolor, or oil, there are many ways to share your true
creation using the Apple Pencil.
Staggering
Features:
Access professional range of
colors and designs
Get inspiration in the Pigment
Gallery to share your creative work via Instagram, Facebook, email, or text
Use Apple Pencil to carefully
adjust pressure, brush direction, and stroke size.
If you want to hire and use the
latest iPads, then get in touch with the experts at One World Rental today. For
any major event iPad rental
our company can help you grab the latest iPad without any roadblocks.