Hill stations provide you a
perfect escapade from the daily busy life in which we hardly find time to
explore the bounties of Mother Nature. South India hill stations are places
which will delight you a lot with their soft mist, green meadows, bright flowers,
verdant valleys, gurgling waterfalls, gorgeous valleys and dense forests.
Some of the South India hill
stations are connected with Toy Mountain Train, a journey through which not
only provide you a panoramic view of the cool ambience but will also provide
you a lifelong memorable experience. Ooty Hill Station, Munnar Hills,
Kodaikanal, Idukki, Coorg, Horsley Hills, Nilgiri Hills, Devikulam, Coonoor and
Yercaud are some of the most astounding and popular South India Hill Stations
destinations.
South India
Hill Station tour
gives a pleasure trip to these hill stations in South
India will provide you an opportunity to spend some precious moments of your
life in the lap of nature.
Ooty Hill
Station
Ooty is a hill station which is
perched at a height of 2623 m located above sea level in Nilgiri district of
Tamil Nadu. Spread over 36 sq. km area, this most popular hill stations in
South India is also popular as "Queen of Hill Stations". 2623 m high
Doddabetta Peak is the highest peak of Ooty from where you can witness the
mesmerizing view of the surrounding view of the valley, tea and coffee
plantations and thick woods. Botanical Garden, Rose Garden, Ooty Lake and
Kalhatti Falls are the prime attractions of Ooty.
South India Hill Stations
There are several trekking trails
for the adventurists in Ooty. Besides this, you can also enjoy angling and hang
gliding over the rolling slopes of Ooty hill station. A mountain Toy Train
connects Ooty with Mettupalayam which is 47 km away. Summer Festival and Flower
Show festival are held annually here. Ooty Hill Station is one of the best
South India hill Stations.
Nilgiri
Hills
Nilgiri Hills are the part of
larger mountain ranges in the western Ghats. The hills are located at the
border of Tamil Nadu and Karnataka. There are several peaks in Nilgiri Hills,
with 2623 m high Doddabetta Peak being the highest and least 24 other peaks
that are more than 2000 m high. Coffee and Tea are primarily grown in the
region besides potatoes, beet roots, carrots, spices and fruits. Picturesque
Nilgiri Hills have several delights for visitors like deep valleys, cascading
waterfalls, serpentine rivulets and lush green forests.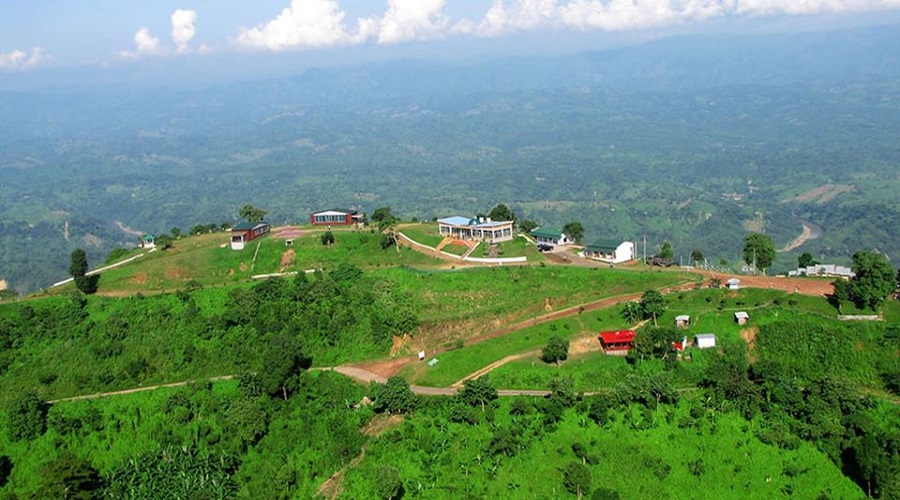 South India Hill Stations
Nilgiri Hills are a trekker's
paradise and a variety of exotic flora & fauna are found here. Ooty Hill
Station is the most popular hill station of Nilgiri Hills. The region is
connected directly by trains with Coimbatore and Chennai, and a heritage Toy
Train connects it with Mettupalayam and Coonoor. some of the remotest and
virgin areas of the sanctuary. Nilgiri Hills is one of the most astounding hill
stations in India.
Nandi
Hills
Nandi Hills is actually a hillock
which is situated 65 km from Bangalore, the capital city of Karnataka. The
erstwhile summer resort of Tipu Sultan has a peak height of 1478 m.
The hill is named so because of
the massive statue of Nandi bull, which guards the entrance of Yoga
Nandeeshwara Temple located here. Some distinctive species of flora like Coffea
Arabica are native to the hills.
South India Hill Stations
Though buses, taxis or auto
rickshaws will drop you to the foot of Nandi Hills, a foot trekking would be
the best way to explore the region. It is a favourite picnic spot and a weekend
hangout destination. Amruth Sarovar is a beautiful lake in close vicinity to
Nandi Hills that brims with lucid water and is one of the prime draws of the
region. Nandi Hills is one of the best hill Stations in South India.
Munnar
Hills
Munnar Hills are located in
Idukki district of Tamil Nadu. These are situated among the confluence of three
mountain streams viz. Nallathanni, Muthirapuzha and Kundala. Munnar Hills is
home to the highest altitude peak in South India and is believed to be one of
the most flocked visitors come to this summer resort from all over.
South India Hill Stations
Neelakurinji is an exotic flower
species which is found in Munnar and blossoms after 12 years! Next Neelakurinji
blossom will be in the year 2018. The rolling hills, soft mist and aromatic
coffee and tea plantations are prime attractions of Munnar Hills for tourists.
Duke of Wellington was the first European visitor to Munnar Hills who visited
the region in the year 1790 AD. Mattupetty, Pothamedu, Pallivasal and
Eravikulam are other places of interest which are in close proximity to Munnar
Hills.
Kodaikanal
Hills
Kodaikanal Hills lie at the
southern tip of upper Palani Hills in Western Ghat ranges of Tamil Nadu. The
hill station is 120 km from Madurai and 262 km from Coimbatore. The highest
peak of Kodaikanal Hills has an elevation of 2133 m. A Star shaped lake
dominates this sleepy hill stations in South India. Croaker's Walk provides a
fabulous view of the surrounding natural panoramas. Kurinji flower is the
nature's gift to Kodaikanal hills which blossoms here every 12 years.
South India Hill Stations
Kodaikanal hills are home to some
exotic bird species which are a treat for bird lovers Kodaikanal Hills have
several trekking trails that provide the trekkers opportunity to explore its
exotic wildlife, green vegetation and natural panoramas from close range.
Dolphin's Nose, Berijam Lake and Perumal Peak are nearby places for excursion
activities around Kodaikanal Hills.
Coonoor
Hills
Coonoor Hills are part of Nilgiri
Hills that are situated 19 km from Ooty hill station in Tamil Nadu. Coonoor
Hills are actually first hills of the three hills that are part of Nilgiri
Hills. Perched at an altitude of 1856 m, Coonoor Hill station is the second
largest hill station in Tamil Nadu in Nilgiri Hill range.
South India Hill Stations
Sim's Park is the prime
attraction of Coonoor Hills where you can marvel at various species of birds
like bulbuls, babblers, robins etc. whose chirrup will appear like music to
your ears in the otherwise silent Coonoor Hills. Other attractions of Coonoor
Hills are Lamb's Rock, Lady Caning's Seat and Dolphin's Nose.
Coffee Festival and Fruit &
Vegetables are held annually in Coonoor Hills that draw more visitors to this
beautiful hill station. A Toy Train runs through Coonoor Hills that provide a
kaleidoscopic view of the region to the tourists.