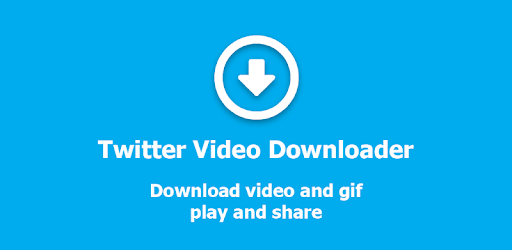 Modern days are an era of social media. Almost everything is shared, liked, viewed, posted, and commented on various social media. Twitter is one such platform where millions of people worldwide twit, share, react, comment, save a photo, or video others' twit. You can also save what someone tweets on your phone. If you want to know how to download video from Twitter, then this is for you.
Twitter is a globally used site with thousands of users. You can find from a regular person to a celebrity on Twitter; moreover, following the person you know or like allows you to see their tweets. You can easily save one of their photo or video that they tweeted. The process of saving a video on Twitter that you like is straightforward, and you can easily do it without any issues.
That is why we wrote about this in an article. So, those of you who do not know how to do it. You can use this guideline to save a video from Twitter to their phone or PC.
Step by Step Guide for video Downloading from Twitter
Downloading a video that you like from twitter depends on the device that you are using. Mobile phone or desktop each have own methods and sites for downloading. The mobile phone is much easier; on the other hand, you will need some external help if you are a desktop user.
However, that does not mean that it is a very lengthy process and time-consuming. You can easily do it with just one click; moreover, you also do have the flexibility to select your video downloading preferences while downloading. You can access this feature if you are using a desktop to download from Twitter.
There are various ways that you can follow to save a video from Twitter to your device –
Using a web browser –

This part is for desktop or laptop users. You can use a web browser such as – Safari, Mozilla Firefox, or Chrome, whichever you prefer to get the video you like on Twitter. If you are looking to download a video to your desktop then, you will need to use a video downloading site; moreover, there are few steps to do it –
Firstly, open your Twitter account and select a video that you want to save on your desktop.
Then on the tweet's right-hand side, you will see a downward arrow. Click it, and you will see some options pop out.
Click on the copy link address option, which you will find on the pop-up.
When you have copied the link, go to a site called DownloadTwitterVideo.com.
You will see some boxes on the site, and in the first box, paste your URL link.
Then you can also select the format and quality you want to download for that video. For example – You can choose MP4, which is for a lower resolution version of the video. Another option is MP4 HD, which saves your video in the highest resolution for that video.
After you have selected the format and quality, it will direct you to a page. On there, you will see a box written right-click to download. Select that option, which will pop up some other methods for you.
When you see the pop-up choose, save as an option. This option allows you to keep the video on any drive you want; moreover, you can also change the video's name. Then click Save, and your video will be on your desktop, just like that.
Using an iPhone or Ipad –

The phone uses a more straightforward method for saving a titter video. You have to download an app. This app will allow you to download a Twitter video easily. The only thing is that you need to do some simple clicks on your phone to have that video on the downloading app, and they are –
Before you start, download the free app on your iPhone or Ipad. The app is called Documents by Readdle. This method will help you get your favourite Twitter videos on your device.
When you that app on your device, find the video you want and tap on the tweet.
Then the whole screen will show the tweet, and then you have to select the share icon. It is on the bottom right of your phone's screen.
After tapping on the share icon, you will see a window pop up. From there, select share tweet via, and you will see another window pop up.
You will see the copy link option on the new window, select it, and go to the downloader app.
There is a compass icon on the lower right side of the app; select it.
This action will take you to a browser. There on the search the site called twdown.net. On the site, you will see a URL box.
In the URL box, paste your Twitter video link and press download.
Then you will have to scroll down on the site so that you can choose the quality of the video format; moreover, you can rename the file as you wish and hit download.
Using and Android –

The Android operating gives you the easiest method to get your preferred video from Twitter to your phone. Only one app and one-click are all you need to have that video on your device.
Firstly, get the app called Download Twitter video from your browser or play store.
Then select a video and tap it. This action will enlarge the video to full screen.
When you have the video on the full screen, click the share icon, and select the share via option.
You will see the copy video link option, select it, and paste the video link in the downloader app box.
The app will ask you which versions are available for this video. Select which you prefer and hit download, and your Twitter video will be on your device just like that.
SaveTweetVid –

This website allows you to download videos from your Twitter account; moreover, it is a free site with easy to use mainframe.
The SaveTweetVid gives you the feature of not only downloading your favourite videos but also convert them into MP4 or MP3 formats. You can use this site on almost every device such as – computer, tablet, and mobile phone.
It is effortless and efficient. You have to copy the URL of the video from the share via to copy video link option. Then paste the link in the box of the website and click download. This site also gives features like selecting your preferred video format and quality; moreover, you can convert the video from the site for free.
Using "sfrom.net/" or "savefrom.net/" –

This option is basically for desktop or laptop users. It is a two-part feature that means you can use this suggestion in two ways. One is as an extension, and another is using the code on the search bar, whichever you see more comfortable while using.
The first one is the extension option. The SaveFrom.net Helper is a browser extension. You can easily download this option for your chrome browser or any other browser that you use. The extension appears when you play a twitter video on your desktop. It is a green icon that you will on the side of the Twitter video. When you click that green icon, you will get the option to download that video from Twitter; moreover, you can also select if you want 720P or 1080P or less for that particular video.
The second option is using the "sfrom.net/" code in the address bar. This procedure is relatively easy as you can quickly type in the video URL's address bar rather than going to a site to download that video. It is a simple two-step task –
Select the video you want
On the address bar before the video URL, type in "sfrom.net/" and press enter.
The only thing you have to do is sit back on your chair and wait until this download finishes. Watch the video with your favourite snacks and enjoy.
Frequently Asked Questions
How to use Twitter video Downloader?
The Twitter Video Downloader is a browser extension that allows you to save videos and pictures from your Twitter. The simple way is to add the extension to the browser that you are using. When you see a video that you like and want to save on your device, use this extension option. It allows you to download videos quickly; however, you can also use the "savefrom.net/" prefix for quick download.
How to download Twitter videos without an Application?
You can use this option when you are in a hurry or do not want any app or use any website to download a Twitter video. It is a prefix method that means that you will add a prefix at the start of the video URL and enter. The prefix is "sfrom.net/." You can add this prefix to the video URL at the address bar and hit enter. The site will automatically save the video.
How many videos can I download from Twitter?
This question is like asking how many pizzas can I eat. The thing is you can eat as many as you like or feel good till you eat it. It is also the same as this question. You can download as many videos from Twitter as you want. Twitter has no limit on how many you can save in a day or an hour. There are no such restrictions so, save as many as you like.
How do I download twitter videos on a mobile phone?
It depends on whether you are using an Android or an IOS. However, both Android and IOS use an app to download videos from Twitter. If you are an Android user, you can use the Download Twitter Video app free for that operating system. You get the flexibility to select quality, format, and also converted format. On the other hand, for IOS, you can use Documents by Readdle, with which you can launch a browser from there a Twitter video downloading site. That site downloads videos from Twitter on IOS devices.
Conclusion
Twitter is one of those websites every people worldwide share what they are doing or going to do. From celebrities to ordinary folks, this site gives a platform to communicate and share ideas, thoughts, daily activities, and so much more.
Liking a video on Twitter is no new news, and you want to have that on your devices is usual for an average joe. People like saving celebrity pictures and videos so that they can share them with others. That is why the common question people ask is how to download video from Twitter.
To answer that question and explain how that works, we came up with this article. We tried to come up with the simplest way to answer this crucial question. That is what so many of you ask, and that is what we have responded to in this article.