Best Android One Phones In 2019
Today in the battle of
smartphones and it's specs, Android One powered phones are swiftly became
popular among the users. Android One is a project initiated by Google to
deliver a pure android stock experience with regular feature updates instead of
filling so many features in one
android phone
.
Android One phone is robust,
functional, and more reliable compared to the traditional smartphone. That
comes with a promise of getting regular features as well as security updates.
Instead of having so many bloatware and promotional apps, the Android One
phones come with only necessary apps to deliver optimized
battery performance
and incredible user experience.
Top 5
Android One Phones
The Android One operating system
is designed in such a way that it will determine your usage pattern and
automatically adjusts your device settings to provide a more personalized
experience.
So, if you are planning to buy a
smartphone, here are Android One phones that you can choose without a doubt.
1. Xiaomi
Mi A3
Xiaomi Mi A3
The Mi A1 was the first Xiomi
smartphone to be a part of Google's Android One program. Recently, Xiaomi has launched
Mi A3, the successor of Mi A1 & A2. Like all Xiaomiphones, Mi A3 are also a
mid-range featured pack smartphone that comes three back cameras support,
including Sony 48MP sensor in the primary camera.
The phone is powered by Qualcomm
Snapdragon 665 AIE processor along with an on-screen fingerprint sensor that
will blow your mind. It comes with a 4030mAh battery along with the support for
18W type-c Fast Charger. And if you are a PUBG lover, this phone will never
disappoint you with its 13 hours of long-lasting gaming performance.
2. Nokia 8.1
Nokia 8.1
Nokia is one of the renowned
names that come into your head when you think of buying phones. It is better
known for its rock-solid design and specs. However, to compete, The HMD
Global-led Nokia has launched the whole new bunch of smartphone series to
provide stock Android experience to its users, and Nokia 8.1 is one of them. It
comes with a durable aluminum frame with an elegant glass back and the latest
edge-to-edge design technology. On the frontend, it comes with an adaptive 6.18
inch HDR10 powered display. That makes color and content more visible even in
the daylight.
Moreover, the phone comes with
4GB of ram and 64GB of internal storage along with an AI-powered Snapdragon 710
processor that will help you to achieve more exceptional performance and more
battery life. To keep you charge all-day, it comes with 3500mAh battery and
support for quick charge 18W type-c technology. When you are out for shopping
and wanted to make a faster payment, there is an NFC support too.
However, you can enjoy the same
stock experience in other Nokia smartphones such as Nokia 8 Sirocco, Nokia 7
Plus, Nokia 6, Nokia 9 PureView, and other devices.
3. Moto
One Power
Moto One Power
This Moto One phone comes with a
Snapdragon 636 processor along with 4GB of RAM and 64GigaByte as internal
storage. Furthermore, just like Nokia 8.1, it comes with a dual-camera setup on
the back. However, Nokia is a clear winner in the comparison. And, having
5,000mAh battery support will never make you run out of battery in your daily
usage.
4. Asus
Zenfone Max Pro M2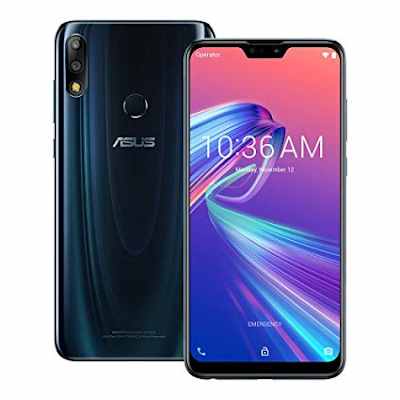 Asus Zenfone Max Pro M2
If you're interested in having a
stock android but you want a high-end gaming phone in a very tight budget, then
Asus Zenfone Max Pro M2 is the best option that fits all your needs. Powered by
Snapdragon 660, the phone is powerful enough to boost your gaming performance
across all popular games. On the front, 6.26inch Full HD+ display with a tiny
notch and the corning Gorilla Glass 6 protection. Like Moto One Power, Asus M2
comes with a massive battery capacity of 5000mAh.
5.
Infinix Note 5
Infinix Note 5
Infinix Note 5 comes with
MediaTekHelio P23 processor along with 3GB of RAM and 32GB of storage variant.
Being one of the cheapest phones in the list, Infinix has managed to provide
all required specs at an affordable price along with Android One support. It
comes with a big 4500mAh battery, 6inch IPS display, and 16MP camera on the
back; Infinix Note 5 is powerful enough to cover all your basic needs.
So, this was our list of Best
Android One Phones in 2019. That will never disappoint you with its exceptional
specs and enhanced performance. You can go with any of the above-listed android
phones. Because Google itself tests the entire phone's performance and
durability before making it part of the Android One family. You can also check
out their
official Google
Android One website
to know more.
Auther Bio:
Name: Jainish Vora
Bio:
I am marketing manager at
Phoneier
.
We at Phoneier curate everything around mobile phones and mobile application,
it is one place where you will where you can find solutions for every phone
problem.