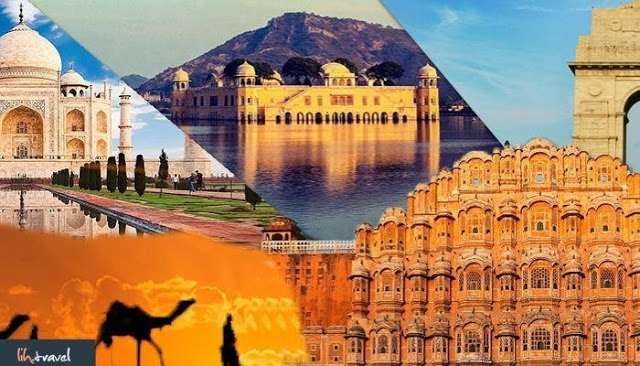 India is a beautiful and
fascinating country with diverse culture, unique architecture, rich traditions,
and religions. With its chaotic charm and unbeatable adventures, a holiday in
India can be a memorable and invaluable experience for you for sure. The thing
that makes India a prime holiday destination all over the world is its history
and architecture. From the Mughals or colonial forts and Mosques to big palaces
and temples of Rajputs, the country has its all. Whether you're searching for a
romantic holiday or an adventurous trip with your friends, you can choose India
over any other country for a memorable experience.
Living with a sense of wealth and
luxury is a person's first choice, and when it comes to travelling a person
wants it to be filled with richness and luxury to make their vacation period
more comfortable and fun. Living with a feeling of affluence is a person's
first choice; it can also be experienced with travelling to any place, state,
or country. Luxury India Tour is one such tour to India that offers the most
luxurious and wealthy holidays to India.
Leisure India Holidays For Luxury India Tour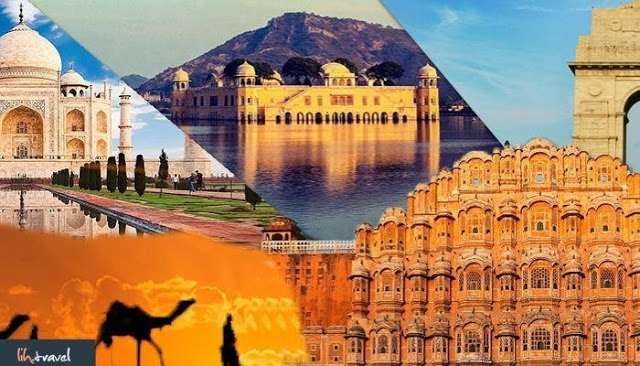 Tips For Solo Women Traveller For Luxury Tour To India
Leisure Indian Holidays one of the best travel agents offers a wide range of luxury India Tour
Package that are filled with luxury and opulence. With more than 10 years
of experience in the travel field, LIH Tours and Travels are experts in
providing safe and comfortable tour packages for families and solo female
travelers to make their holidays hassle-free and full of entertainment. LIH has
got some fantastic reviews on various websites and googled by their customers
about how LIH have made their holidays wealthy and luxurious.
LIH also provides customized
Luxury India Holidays according to your choice. You can explore more packages
by visiting their site.
The Luxury India Tour Packages
Offered By Leisure Indian Holidays Are:
13 Days- 12 Nights

Mumbai – Udaipur –
Jodhpur – Samode – Jaipur – Agra – New Delhi

USD $ 1895 Per Person

08 Days- 07 Nights

New Delhi – Agra –
Ranthambore – Delhi

USD $ 1905 Per Person

06 Days- 05 Nights

New Delhi – Agra –
Jaipur – Delhi

USD $ 475 Per Person

09 Days- 08 Nights

New Delhi – Agra –
Jaipur – Goa – Delhi

USD $ 1120 Per Person

07 Days- 06 Nights

New Delhi – Agra –
Jaipur – Delhi

USD $ 1535 Per Person
Why Are Luxury Tour To India Good For Solo Women?
"Traveling solo is as safe
as traveling with others as long as you plan for safety and follow your
instincts," says Janice Waugh.
Tips For Solo Women Traveller For Luxury Tour To India
Travelling solo is considered the
best way of traveling as you get to explore new things, and your
self-confidence also takes hype. Females who travel solo always think about
their safety matters and other stuff before planning their holidays—Luxury
India Tours as amongst the best tour packages for solo women travelers offered
by the LIH.
Luxury India Tour to Golden
triangle consists of the journey to the three most-prominent and famous cities
of India- Delhi, Agra, and Jaipur that offers the most luxurious experience to
solo women travelers and other tourists as well. The journey to these three
cities offers phenomenal Mughal and Rajput architecture, their unique lifestyle
and famous cuisines that will make your holiday full of wealth and richness.
You'll pay a visit to the phenomenal artwork of the Taj Mahal in India, Agra Fort,
and you'll also encounter serene beaches in India.
Tips For Solo Women Traveller For Luxury Tour To India
Travelling solo is widely famous
amongst youngsters and other people, and nowadays, people prefer to go on solo
trips to discover new things, meet new people, and create memories with
themselves. Females on other sides stand on the edge as they have to think
about their safety in a completely new city, which they are selecting for their
vacation.
In this article, we'll share some
tips for women who love to travel alone so that they can have a good time and
avoid any mishappenings that can happen during their holiday.
1. Do Your Homework First.
Tips For Solo Women Traveller For Luxury Tour To India
Travelling to a whole new country
and being a solo female traveler, getting physically and mentally prepared is
very important for an adventurous experience. It is advised to do your homework
before actually going on your dream holiday to India. Make sure to list down
all the essential things like places to visit, travel itinerary, routes to opt,
their customs and traditions. You can always take the help of Google and other
websites to understand the place better.
One thing that you need to know
that though India is getting modernized,there might be a time when you face
gender indifference, and people will stare at you. In these cases, just be
calm, ignore them, and keep your heart open for new experiences.
2. Avoid Risky Situations Around You.
Goa is a city that is famous for
its nightlife and exotic beaches; there are chances that you encounter a situation
that can lead to any mishappenings. It is advised not to lose your control and
be alert for any mishappenings that might happen in the future.
3. Getting Friendly With A Stranger Is Not An Option.
Most of the Indian males get
fascinated with tourists, especially with foreign women and solo travelers.
With a mindset and preconception that western women are easy-going and have
very few values, they try to get friendly with you. In these cases, all you
need is to be alert and avoid being familiar with them as there are chances
that they might take your friendliness in the wrong way.
4. Stay Alert While Hiring A Cab.
Tips For Solo Women Traveller For Luxury Tour To India
When you come on holiday to a
brand new place, it is advised to hire your taxi and cabs by registered and
well-known companies for going places to places. Trusted cab services come with
perks like GPS enabled systems, and with the help of these perks, you can
easily track your location. You can also note down the car's registration
number and name of the driver before getting into the cab. You can also share
your site with your closed one to keep them updated with your location.
5. Travelling Through Public Transport Is Always Best.
One thing to keep in mind before
choosing public transport for your journey is to take care of your belongings.
While going on train journeys, you can always select upper births. This will
not keep your bags safe, but it'll keep your belongings away from getting
noticed to strangers.
6. Don't Travel Alone At Night.
Tips For Solo Women Traveller For Luxury Tour To India
Travelling to any city and
roaming in the streets at night is always risky for females in every city,
state, or location. You can save yourself from getting mugged at night by not
travelling at night alone. And if you do, make sure you go in groups or with
known people.
7. Select Your Accommodation With Proper Attention
Tips For Solo Women Traveller For Luxury Tour To India
Being a solo traveler, you have
to take care of things like transportation and accommodations as well. It is
advised for solo female travelers to boom the hotel room by a trusted travel
site. You can take the help of google anytime to know the best hotel and rooms
near you that consist of goof reviews and ratings. The hotel must be placed in
a non-secluded place and is easily accessible by people. While staying in the
hotels, you must take care of things like locking the room properly at night
and give the location of the hotel to your friends and family.
By doing so, you will mark your
safety in a new country on your own.
Conclusion
Planning a holiday on your own
requires a lot of work, time, and energy from which you can save yourself by
taking help from a professional travel agency. Leisure India Holidays is one of
the best travel agents in India that helps foreign tourists and solo travelers
to make their dream holidays a reality.
Frequently Asked Questions
Q1. What Is The Best Time To
Avail Your Holiday In India?
Though India is open throughout
the year, there is a specific time interval in which India seems beautiful and
best. The time interval that is perfect for holidays is in winters during the
month of October to February.
If you plan your trip, then in
this interval, then you can also visit one of the famous festivals of India that
is Holi in 2021.
Q2. What Are The Amazing Facts
Of India That Make It Ideal For Tourism?
The facts that make India ideal
for tourism and holidays are mentioned above:
● India is one of the safest
countries for solo female travelers and families for holidays as compared to
other countries.
● One of the seven wonders of the
world- The Taj Mahal in India is visited by thousands of tourists every year,
and it is one of the most romantic places in India.
● The country is rich in heritage
and culture and is a home for various ancient monuments of the 16th century and
UNESCO World Heritage Sites.
● India is a home for multiple
adventurous, romantic, and serene destinations from which you can select your
ideal holiday destination.
Q3. What Types Of Clothes Can
Females Wear During Their Holidays In India?
With continuous upgrading
mindsets of people, females are free to wear all types of clothes as long as
they follow the "shoulder-knee rule in India." It is advised for female tourists
not to wear any shorts and dresses that are above knee-length in local city
markets and other historical places visits.