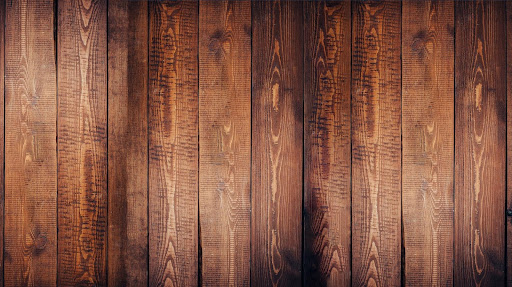 Hybrid flooring offers you the best of two worlds. It is an improved combination of laminate and vinyl flooring, but it only inherits the best aspects of them both. It is produced with a combination of materials, making it one of the best choices for you to use on any project.
Core –

A waterproof combination of wood products or plastic, compressed with resin.

Image –

The image is added on top of the core and taken from the natural material it is meant to mimic.

Covering –

The top layer is a clear coat that protects the image.
Technology has made some significant improvements to all types of flooring, but the hybrids are some of the best to ever appear on the market. But even so, is hybrid flooring the right choice for you and your home? 
Benefits Of Hybrid Flooring
There are many benefits of using hybrid flooring. As stated already, it combines the best virtues of the two basic flooring types. It can outperform vinyl and laminated flooring options because it is better than both. Let's look into this a little closer.
Affordability –

Since hybrid floors are a combination of materials,

it is cheaper

to buy than natural wood or stone. Plus, it is cheaper to install because it simply snaps into place. If you have any DIY skills, you could easily install this type of the floor by yourself.

Style –

The images ingrained on top of the inner core mimic the natural substance it is trying to imitate. What this means is that you can have any color and design that you would be able to find in nature. If you can find it for sale as a natural substance, you can find a copy of it stamped on hybrid flooring.

Waterproof –

Hybrid floors are 100% waterproof. So much so that you could place it outside in the rain for a few days without it ever soaking water in. All you will have to do is wipe it clean and install it into place.

Durability –

This type of flooring is perhaps the most durable since it combines material. It holds up to heavy foot traffic, pets, children, and everything in between.

Heat Resistance –

Hybrid flooring is designed for the real world. Most other flooring options will expand and contract from the heat outside or inside. Hybrid flooring does not change in size or shape, no matter how hot or cold it gets.

Maintenance –

Hybrid floors offer you an easy way to keep them clean. All you must do is sweep regularly; when needed, you can mop. When hybrid flooring is installed, they snap together snuggly, making it impossible for dirt and grime to form between the sections.

Comfort –

This type of flooring is comfortable to walk on because of the combination of materials. Plus, the underlayment has a little give to help with installing on uneven floors. This give makes it much more comfortable on your body when walking across it.
Two Types To Ensure Functionality And Durability
Hybrid floors can be made from two different types of materials pressed into the core with resin. Each of them will offer you some benefits over the other, which is why you need to know where the installation will be happening. Let's compare the two a little bit more.
SPC (Stone Plastic Composite) –

This hybrid flooring is a mixture of limestone and PVC.

WPC (Wood Plastic Composite) –

This hybrid flooring combines wood and PVC.
Now that you know the composition of the two types of hybrids available, it is time to figure out which option is better for you and your needs.
Durability –

SPC is your better option because it is slightly more durable.

Density –

SPC is denser than WPC flooring.

Price –

SPC is the cheaper option.

Comfort –

WPC is more comfortable to walk on, and it is quieter.
You need to keep in mind, still, that both versions are durable, dense, comfortable, and quiet. This comparison simply lets you know which is better than the other. You can see the SPC is the obvious choice unless the comfort levels when walking on them is more important to you. In that case, the WPC style of flooring would be your best bet.
Final Thoughts On Why You Should Use Hybrid Flooring
Hybrid flooring is the flooring on top of the pile. It is not something that many people put a ton of thought into, but if you plan a big project that includes work on the floors, you want to know your options. Not just your basic options, but what is the best of the best.
Hybrid flooring is currently holding that spot because it is the best on the market. It can be found at any home improvement store or online by reputable dealers. Either way, you can have it delivered, if needed, straight to your door.