Our fashion style
changes through life, whether we want it or not. In many cases, our work,
surroundings, and many other factors influence it, which is why many women in
their 30s start changing their look. To celebrate the beauty of those women,
and give some suggestions on what they can wear, here are some tips on the most
elegant night outfits.
A classy knee-length skirt
Knee-length pencil
skirts have been trendy for a few years now, and for a good reason. They look
classy, they emphasize your curves, and they can be worn on many different
occasions. This time, we are suggestion a beige pencil skirt for a dinner date
or even a family dinner. You can pair it with a white silky blouse that has a
bit of cleavage, and gently follows the line of your body. Pointy toe heels in
beige will go great with this look, creating a feminine, yet elegant vibe.
Okay, so the little
black dress does not have to really be little. However, it should be a
mandatory piece in your wardrobe in your 30s as well. Since we are talking
about night outfits, our suggestion will be a midi dress in the style of
amazing black melrose dresses
that you can wear to
any special event. If you want to look a bit sexier, we suggest choosing the
ones with a side cut, which shows a bit of leg. An asymmetric design will make
it even more interesting. The best thing is that you can pair a black dress
with everything, silver, or red strappy sandals, even black pumps will look elegant,
stylish, and seductive. If you show a lot of legs, you can opt for less
cleavage.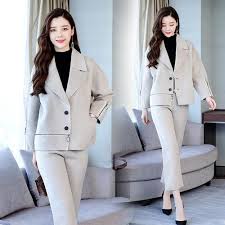 A steady job in your The 30s means that you will probably have at least one night-time corporate event.
You need to look nice for that as well, and if you want to keep a professional
look, but also look stylish and trendy, we suggest wearing a pantsuit. If you
want a more casual design, get ankle-length pants, that are maybe even cuffed.
This works great with checkered pantsuits, as well as bolder colors, which will
be perfect for a night event. Red or blue are some of the colors that we would
recommend if you don't want the classic black, or beige look. Another option
can be flared pants, with an oversized blazer in gray checkered design that
will go amazing with heels for a more elegant touch. The added benefit is that
you will be able to wear these pieces separately in your daily life as well.
Clubbing may not be
an occasion you should be really elegant for. However, if you don't like the
newest trend of revealing clothes, you may need something a bit more subtle for
a night out. But this doesn't mean you can't look elegant, stylish, and club-ready. A slip dress is classic, yet effective, and you can choose the length
depending on whether you want a classy or more casual look. Off the shoulder, blouses paired with dark wash jeans, or even pants is another perfect mix of
seductive yet trendy and elegant. Style any of these outfits with interesting
pumps that maybe have to detail like cuffs, buckles, or straps on them.
Dressing in your 30s
doesn't have to mean you wear granny clothes and have to cover up. However, one
of the amazing things about it is getting the chance to be elegant, stylish,
and enjoy looking feminine in some of the outfits mentioned above.